Forged I-Beam connecting rods (Jim's design)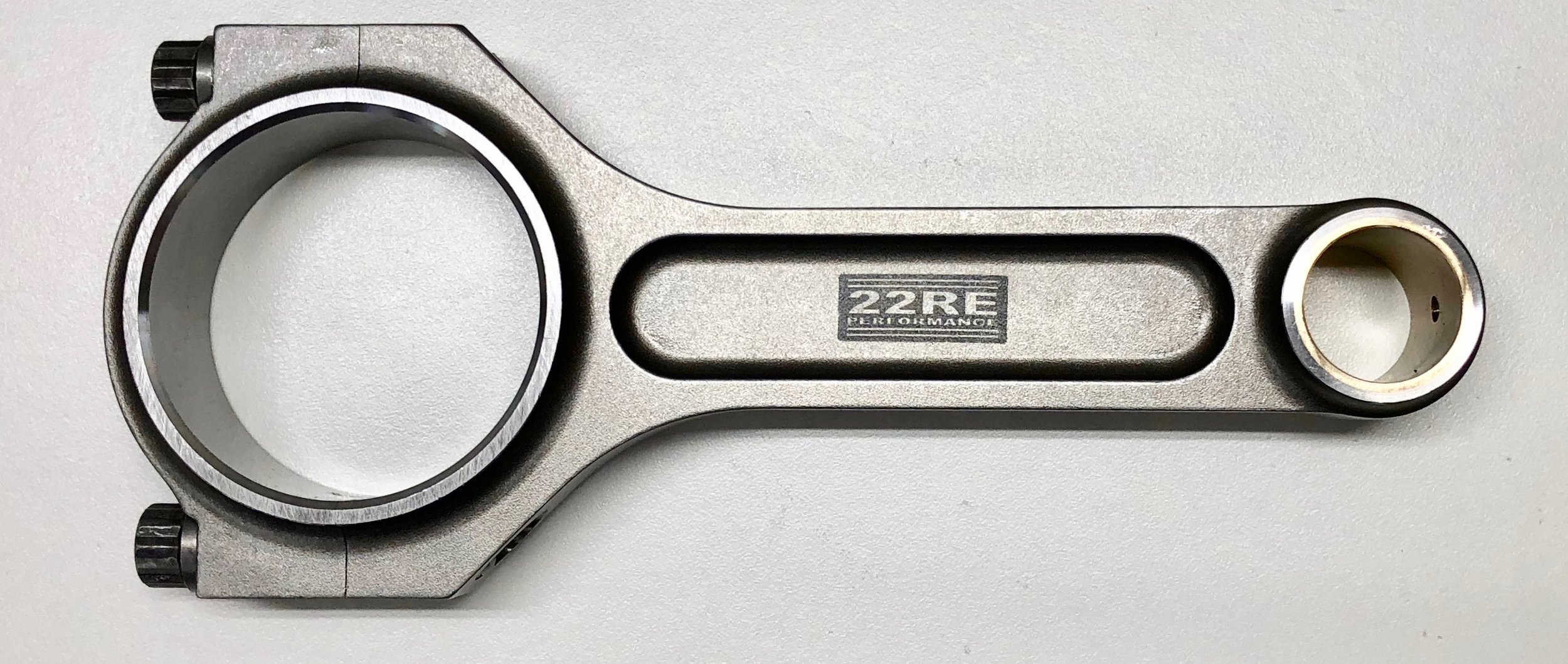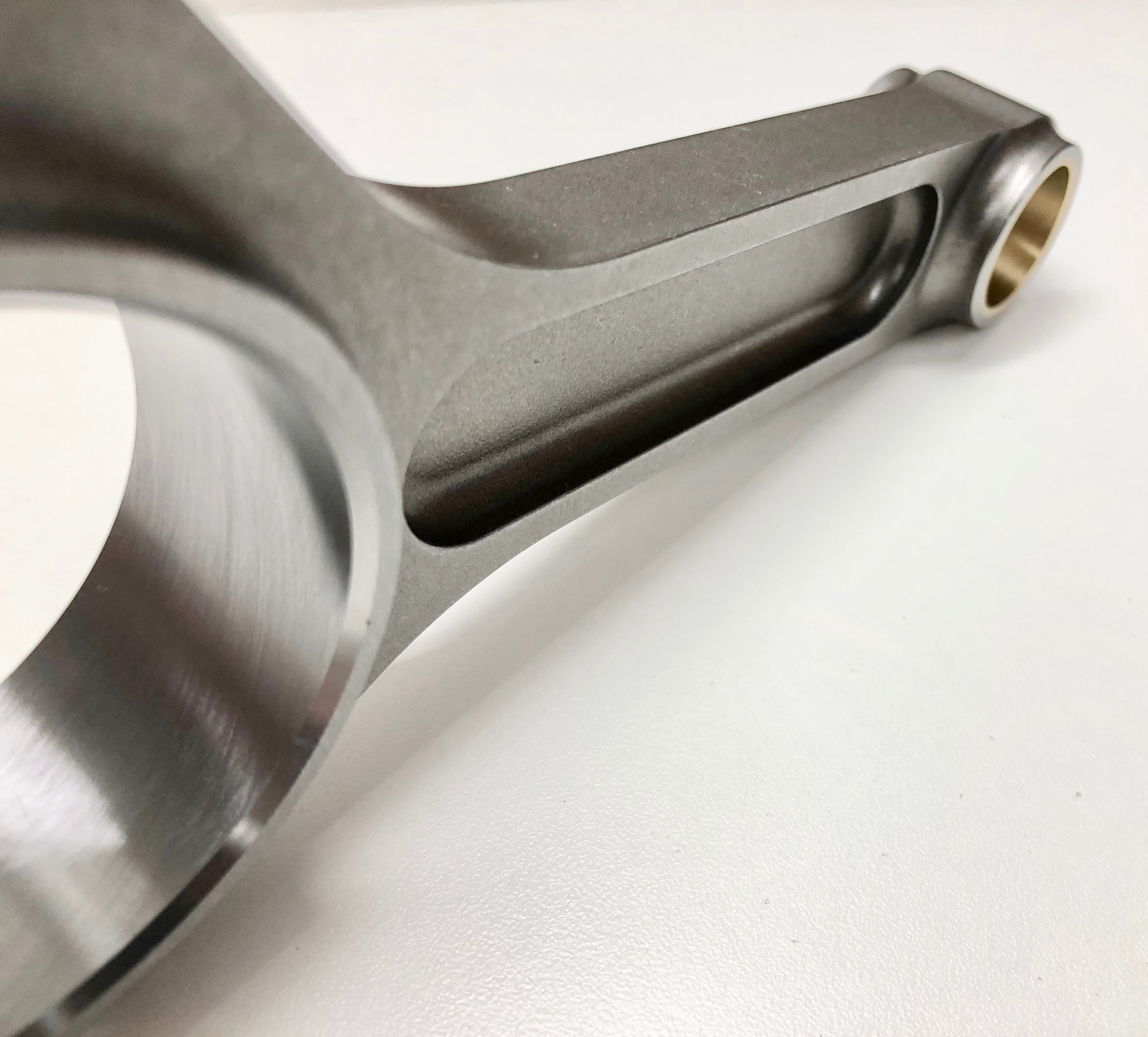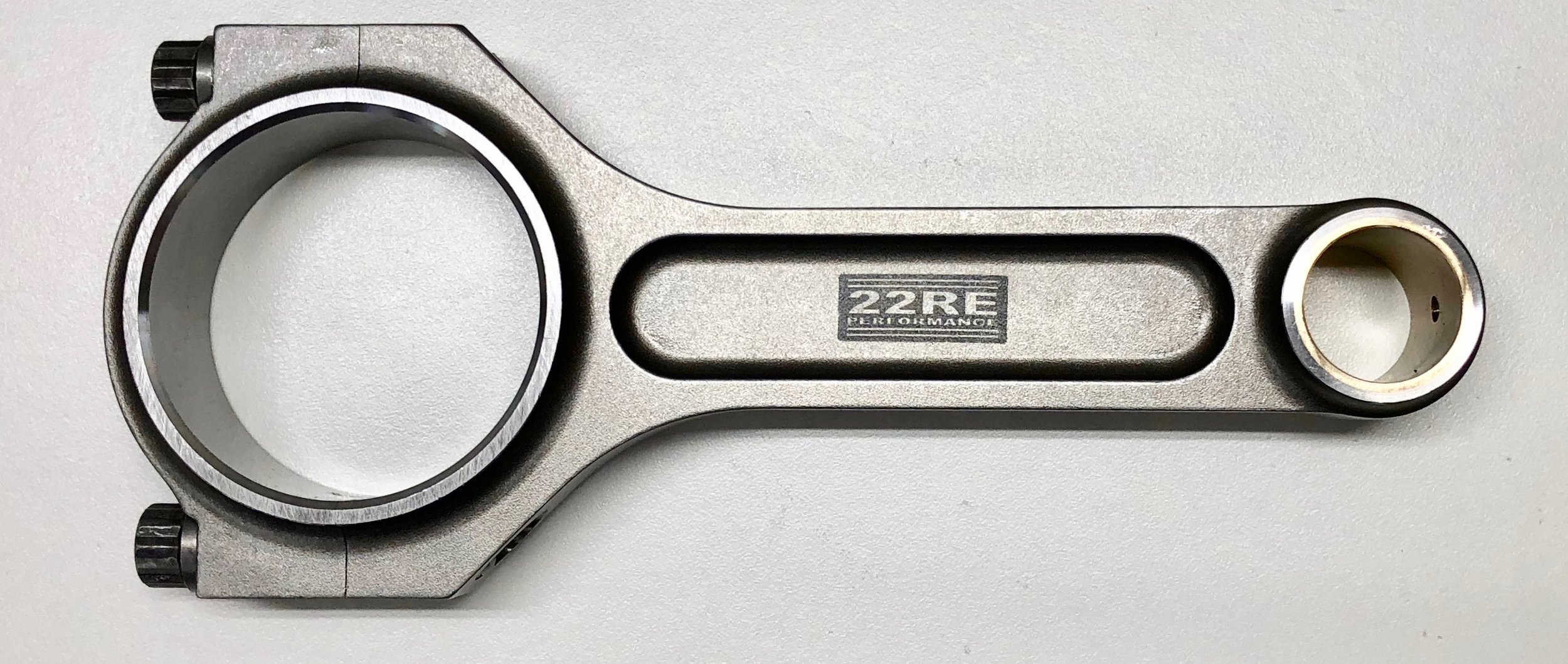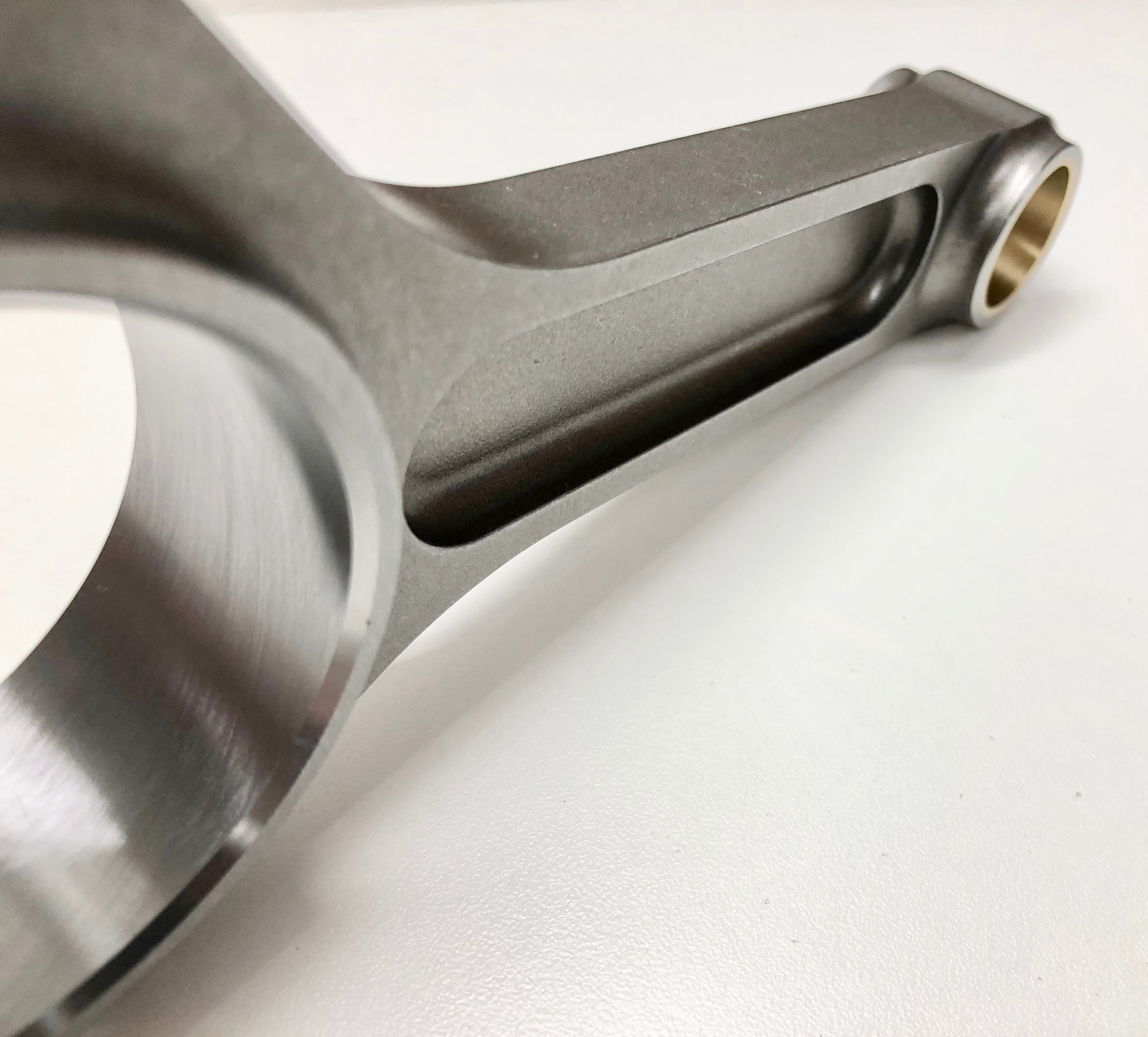 Forged I-Beam connecting rods (Jim's design)
because we could, that's why.
forged I-Beam connecting rods
OE conecting rods are strong, but not particularly 'light', so Jim designed the forged connecting rods and had them manufactured just for us. He even went so far as to correct the OE and aftermarket connecting rod bearing alignment issue. That's attention to detail. You won't find this connecting rod anywhere else.
Designed to stand up to 600hp, these forged rods are STRONG, and coming in at just over 662 grams each, they are light too. That's 3/4 pound less rotating mass! It means a quicker revving engine. Although they don't "create" horsepower, less rotating mass equates to the power getting to the wheels that much easier.
Manufactured to super-close tolerances, Jim still finishes the balance in-house and hones the pin bushings to match specific piston pins.
Fits all years and models of 20R / 22R / 22RE / 22RTE